As landscape architects, it's always interesting to hear what people think our profession is about. Usually, people think of landscape architects as either gardeners, landscapers, arborists, or florists. The truth is that we do have knowledge of a wide variety of plants, but knowing about plants and trees is only a small part of what a landscape architect actually does daily.
As an example, I was recently asked about a tree problem in a friend's garden. Luckily, I could answer the question but only because I've seen a lot of tree issues in 35+ years of practicing landscape architecture. Learning about tree or plant problems has been a necessity because it really is more of a test question: answer correctly and you're an expert, answer incorrectly and your clients will know more than you do. Ouch.
So once we get beyond the test questions what do we really do?
All those hours spent designing and drawing, grading, and specifying the right materials come down to getting a project built and in the ground. To illustrate the construction process, a group from our office recently toured the Dallas Cowboys Headquarters project in Frisco, Texas. We have been working on the project since 2014 and considering the extent of building to date the project has moved quickly through the design phases: Conceptual, Schematic, Design Development, Construction Documents, and currently, Construction Observation.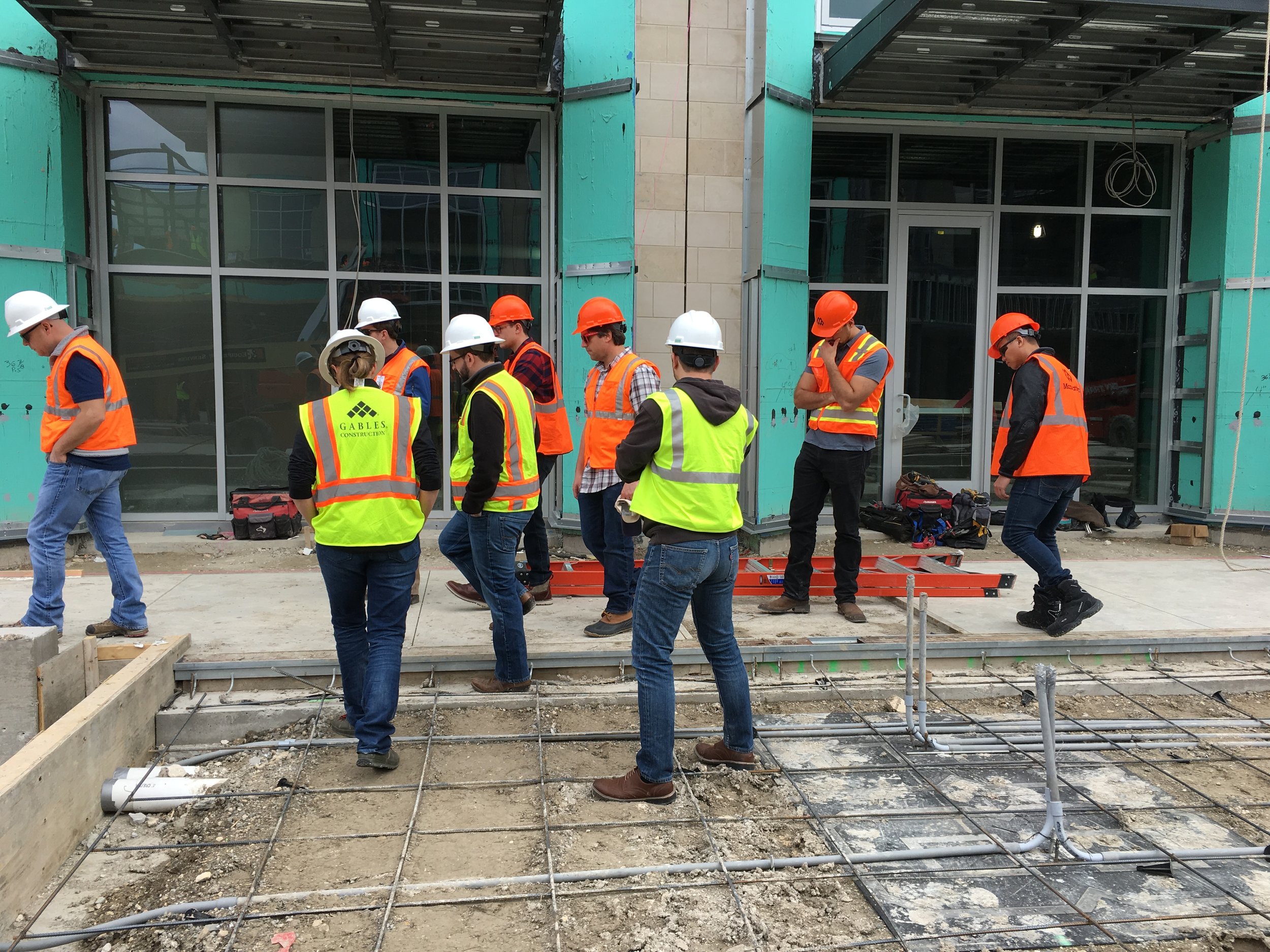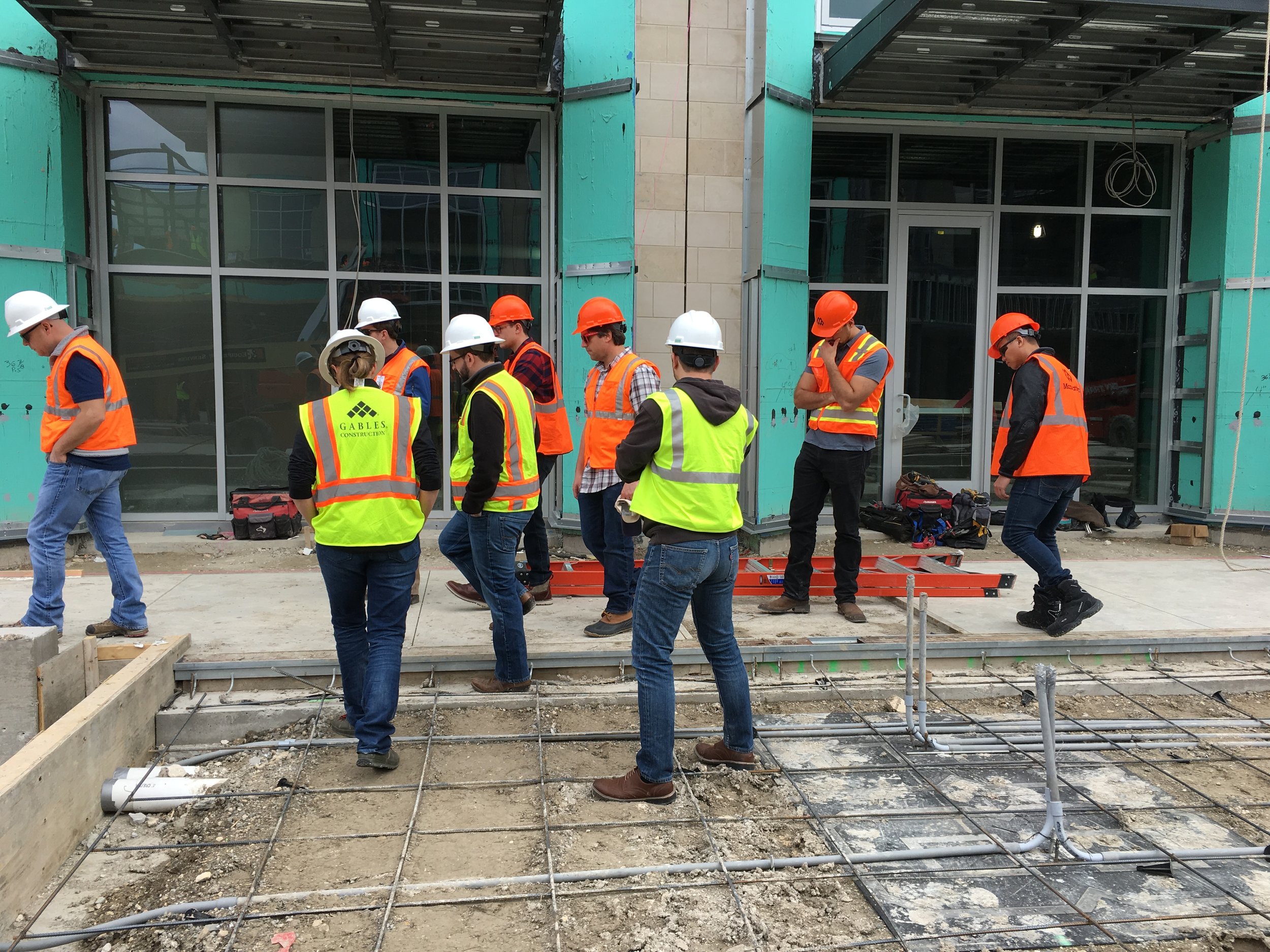 So it's not all pretty flowers? Sometimes it is high-quality concrete work, locally-sourced stone, or finely detailed stainless steel handrails. We draw, we research, we specify, and we make detailed plans with every little item to be used . We look at soil, irrigation, plants and lights to create safe, comfortable, and sustainable landscapes at all scales. We live for discovering the latest stormwater drainage technologies.
This is (just one example of) what we really do every day. You can see the wide range of work we enjoy doing on our website.